TABLE OF CONTENTS
Description:
This article describes briefly the steps to install the latest version of LucidFS and allow it in Security Preferences on macOS Ventura. More information on managing system extensions on Apple M1 machines can be found here: https://support.apple.com/en-gb/HT211860.
If you have devices enrolled in MDM you can authorize remote management of kernel extensions automatically and change the security policy to allow LucidFS (Team ID "3T5GSNBU6W" Bundle ID "com.lucidlink.lucidfs.filesystems.lucidfs"). Below are the steps for manual change of the Security settings.
For Jamf MDM-managed machines you can review this KB article: Deploying LucidLink with Jamf Pro MDM
If you're asked to install Rosetta the first time you open the Lucid app install package, then enter your username and password to allow installation to proceed. Rosetta enables a Mac with Apple silicon to use apps built for a Mac with an Intel processor.
You can find more information here: https://support.apple.com/en-us/HT211861
Please note we are fully Apple silicon compatible but we need Rosetta for the graphic user interface.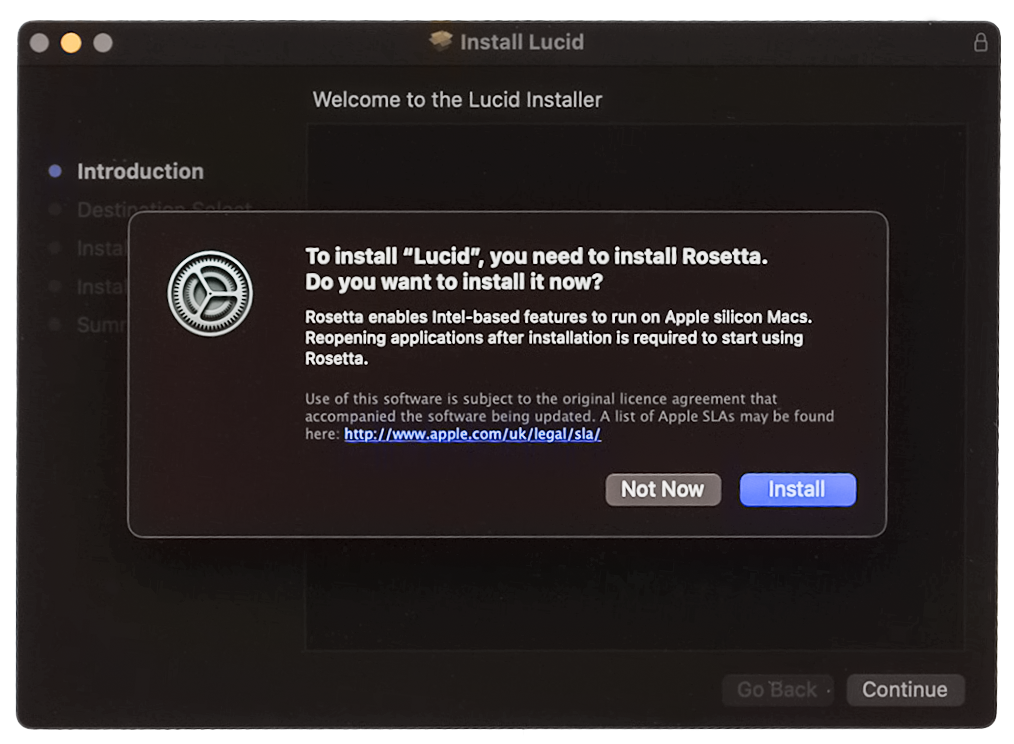 1. Boot your Apple system to Recovery mode.
You need to switch your system to Recovery mode. More information can be found here: https://support.apple.com/en-au/guide/mac-help/mchl82829c17/mac
From a completely shut down system press and hold the power button until you see "Loading startup options" (approx. 10 seconds).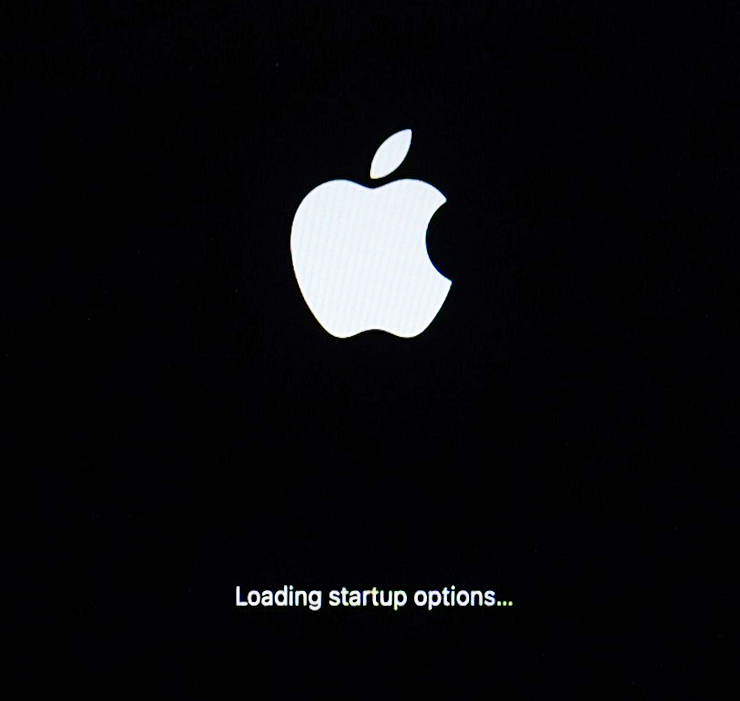 Click Options, then click Continue.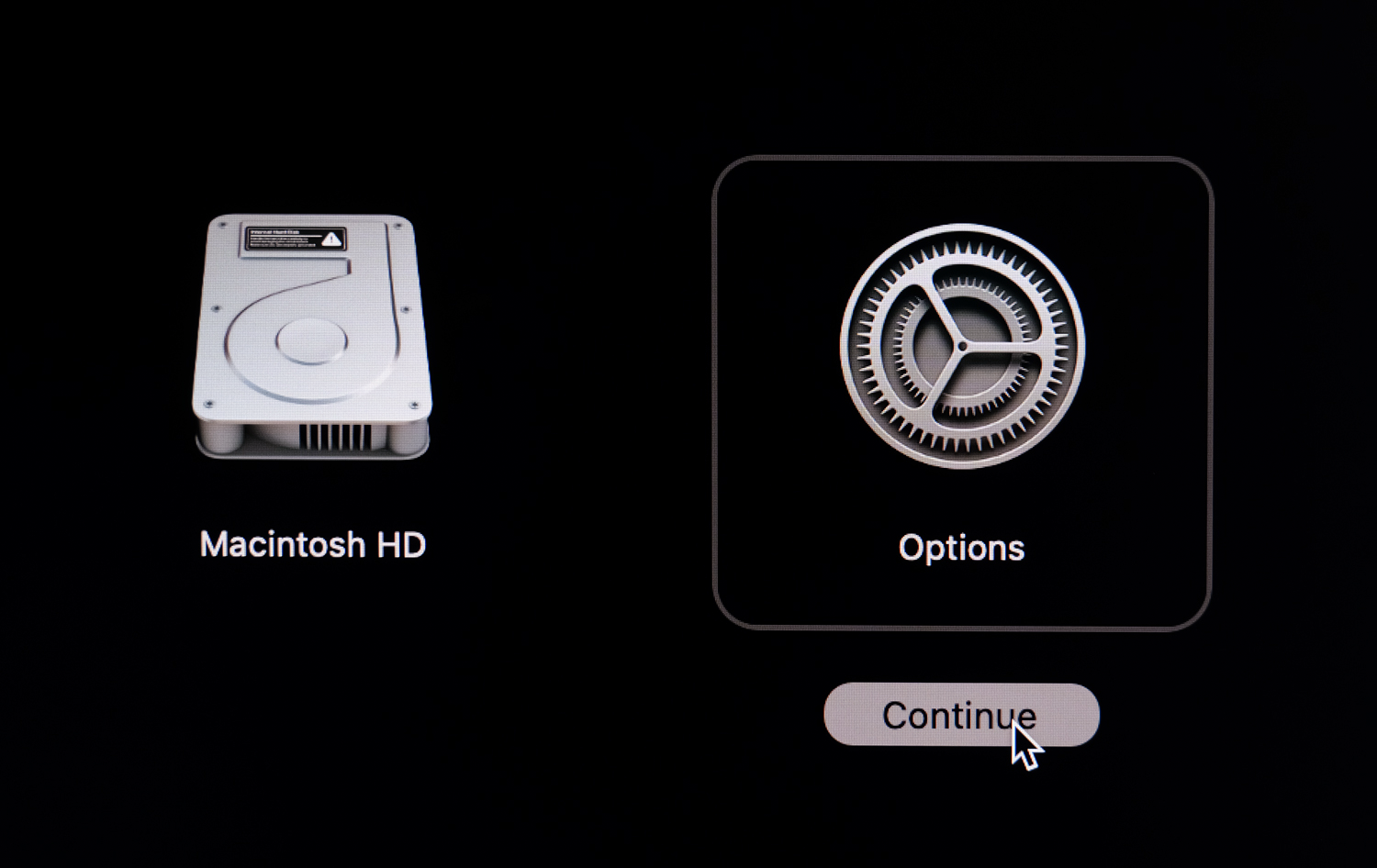 When requested, enter the password for an administrator account. Then click "Next"
2. Click Utilities in the Menu Bar and Select Startup Security Utility.

3. Select Security Policy under Startup Security Utility.
First, you will need to click on Unlock and enter your credentials.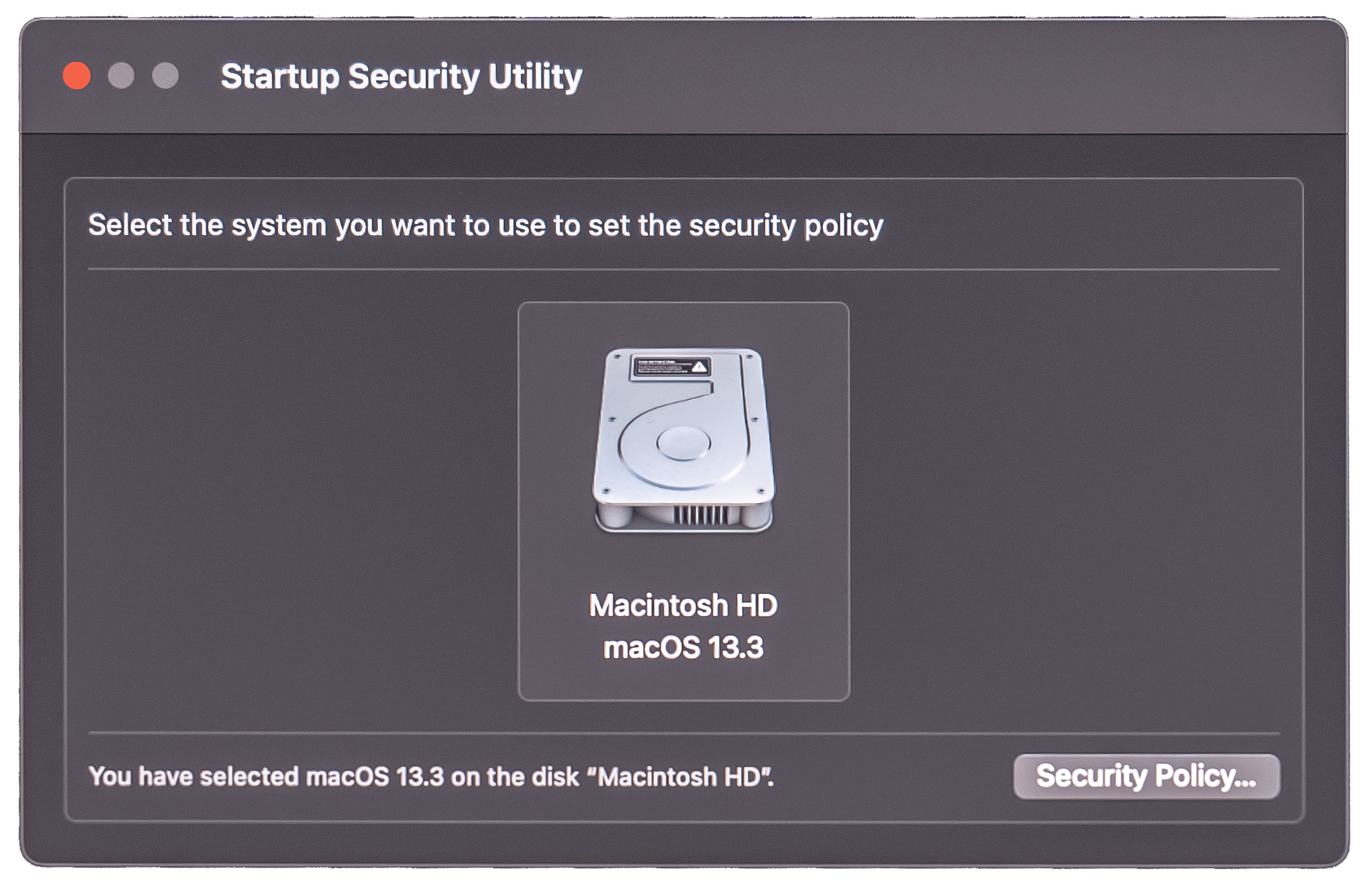 4. Select Reduced Security.
Select Reduced Security and "Allow user management of kernel extensions from identified developers" click OK and restart your system.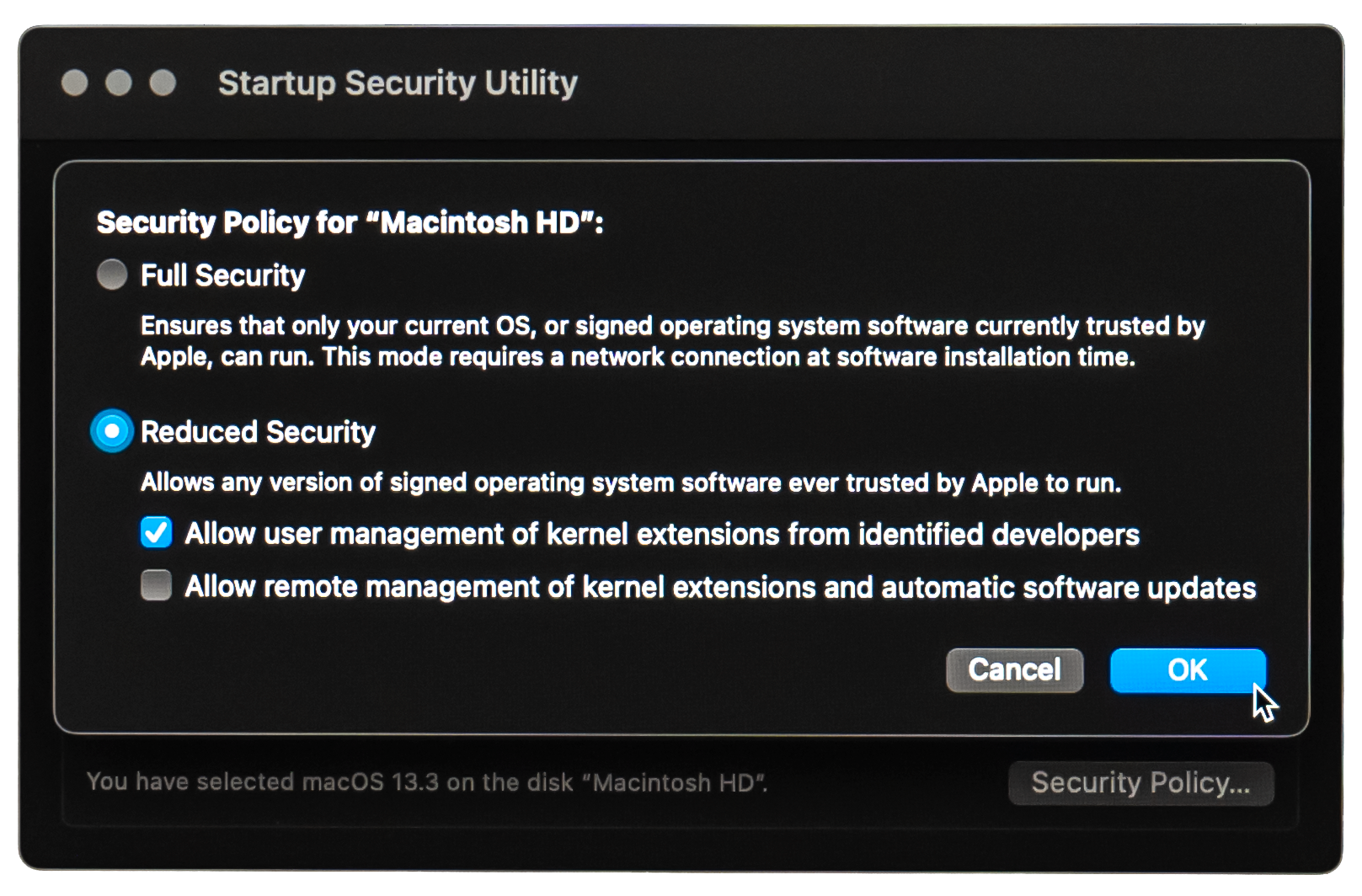 5. Install LucidLink Application and update System Settings.
If you have installed it before you may not get the prompt to update the system preferences.
Go to Settings and then to Privacy & Security and allow apps downloaded from App Store and identified developers. And click on the Allow button.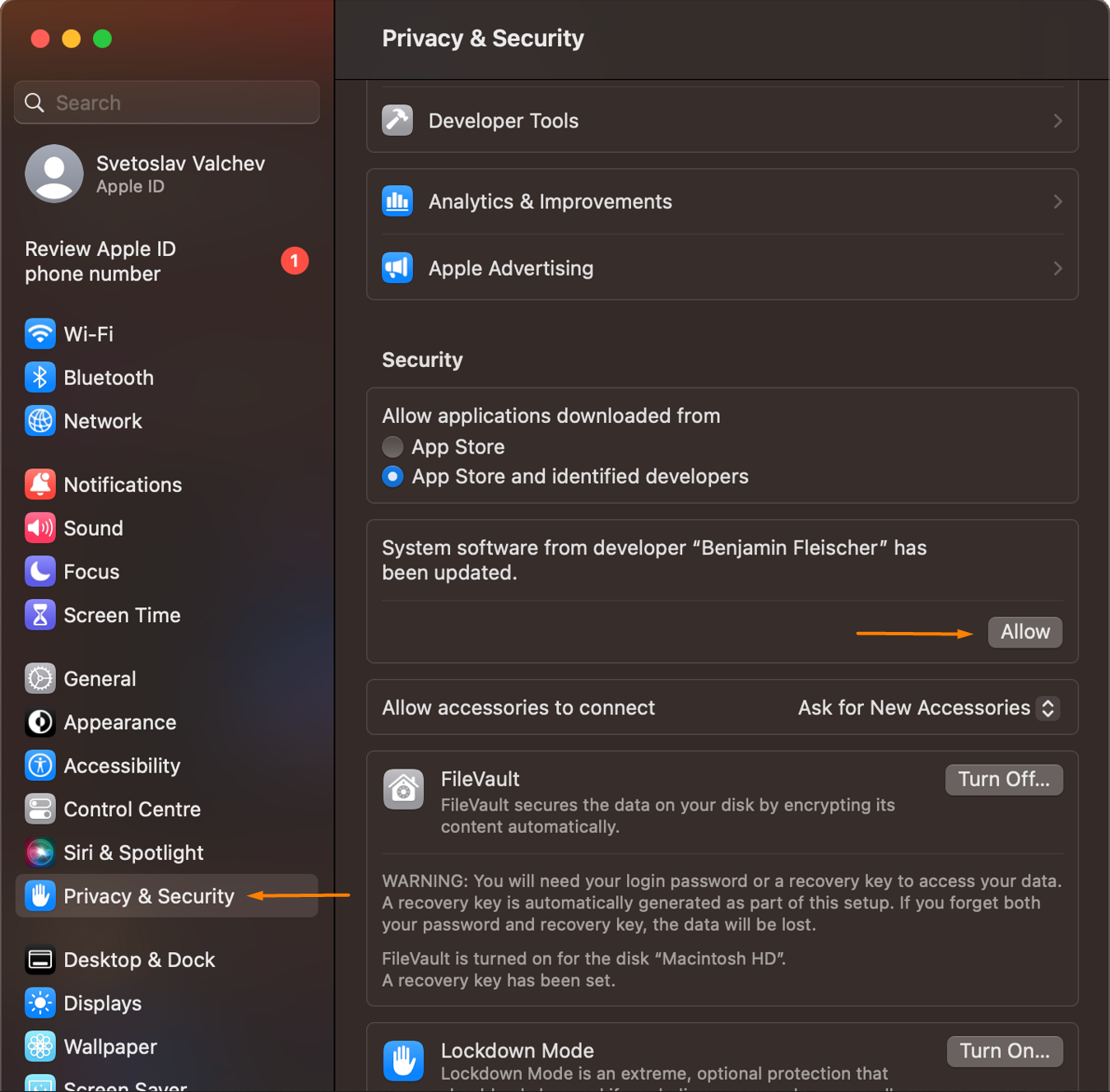 6. Restart the system.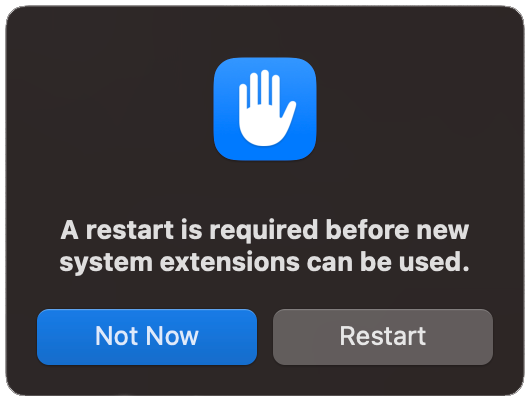 After the reboot, you can start the Lucid app and connect to your Filespace.