To install our Windows client, it is recommended you download the latest version.
We would also advise you review our system requirements as operating system and infrastructure prerequisites are updated regularly.
1. Locate your installation download and double click to initiate installation.

2. You'll have to confirm the security warning. You can confirm our LucidLink Corporation digital signature is valid. When satisfied, please select 'run' to continue.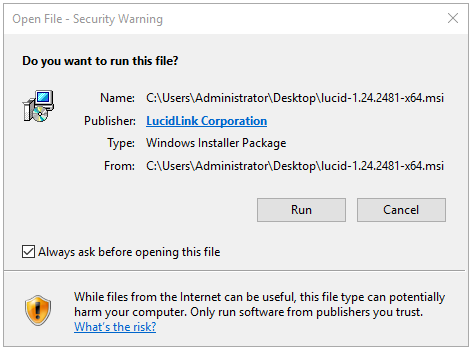 3. Once the LucidLink client installation wizard appears. Please agree to our license terms and conditions to continue with your installation. Follow the guided installation wizard to complete your installation.

4. That's it! you have successfully installed the LucidLink client.
In the unusual event of any errors, please review the installation summary and consult our knowledge base articles, forum and/or create a support ticket
5. LucidLink Windows client will be available from the Start Menu, Lucid folder however will launch automatically, please provide a valid Filespace name including your Domain, username (default root) and password and select 'Connect' to begin.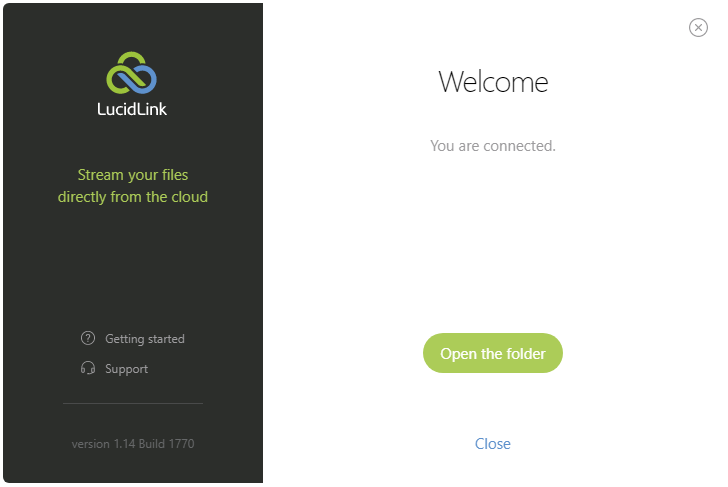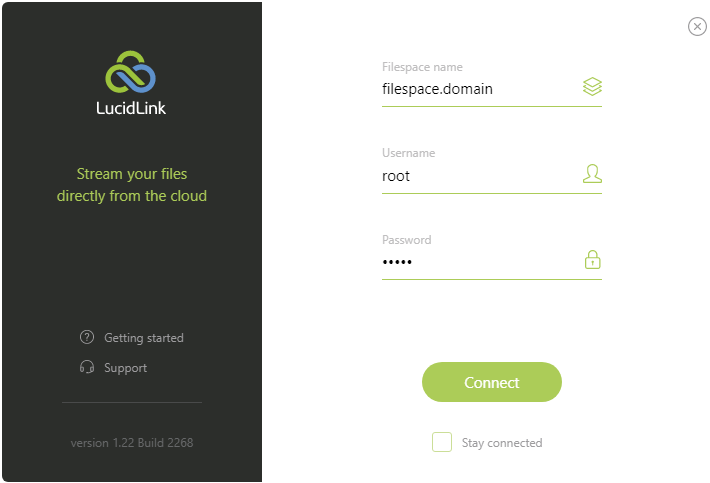 6. Your Filespace becomes immediately accessible as a Navigation pane link along with a default LUCID L: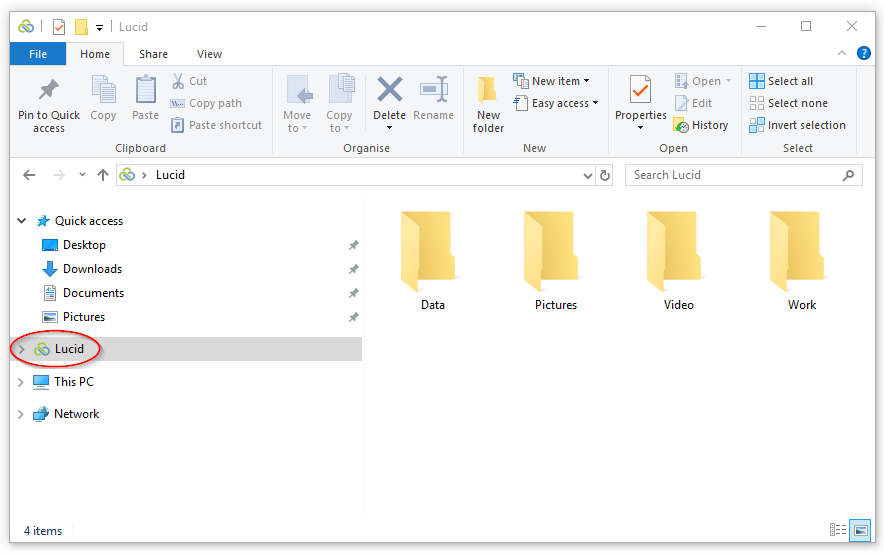 7. An advanced Filespace dashboard is available by clicking on the LucidLink logo

from within the Taskbar. You will find a range of useful metrics, such as, remaining upload information.
Here you can also access your snapshots and access our 'Control panel' to administer your users, shares and Filespace settings.