* Just updated to the latest macOS? Make sure to download and install our latest version for full support.
We would also advise you to review our system requirements as operating system and infrastructure prerequisites are updated regularly.
1. In order to install LucidLink for macOS, please download and install the latest version.
Locate your installation download and double-click to initiate installation.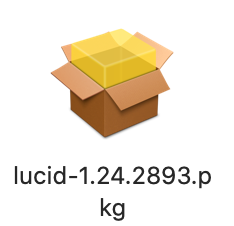 2. Review the introduction and click 'Continue'.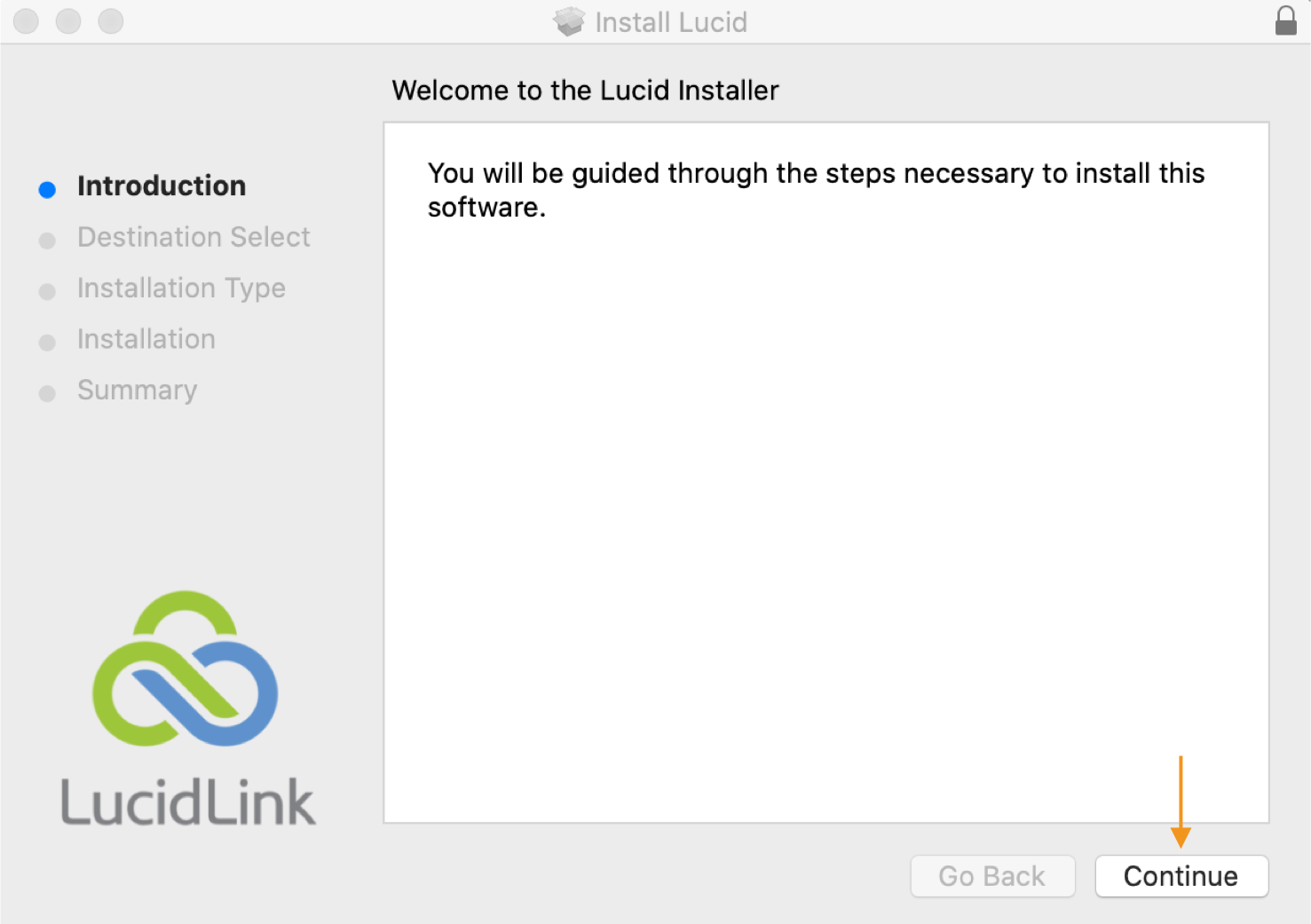 3. Please choose if you would prefer to specify the installation location and review your installation type, otherwise select 'Install' to continue.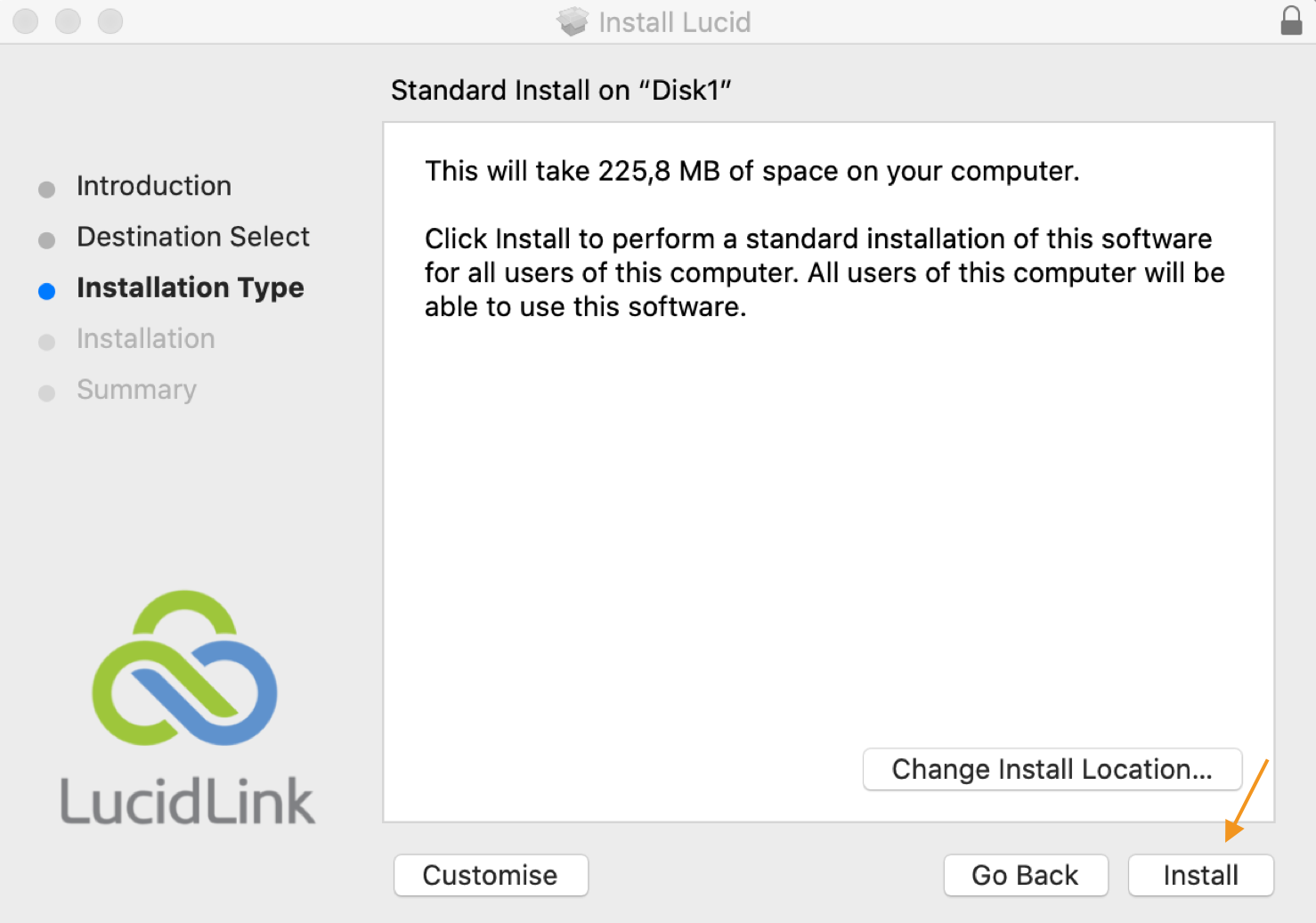 4. You will require an administrative user and password to install, please ensure you provide valid user details before selecting, 'Install Software' to begin installation.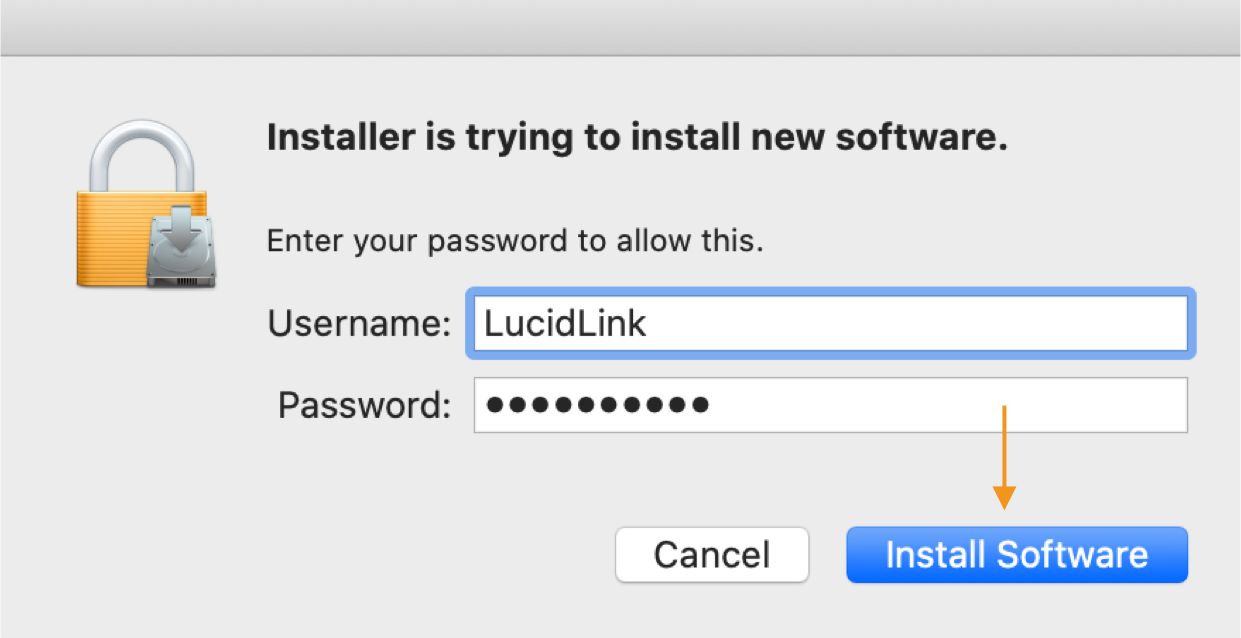 5. Please wait while the installation wizard completes our client installation.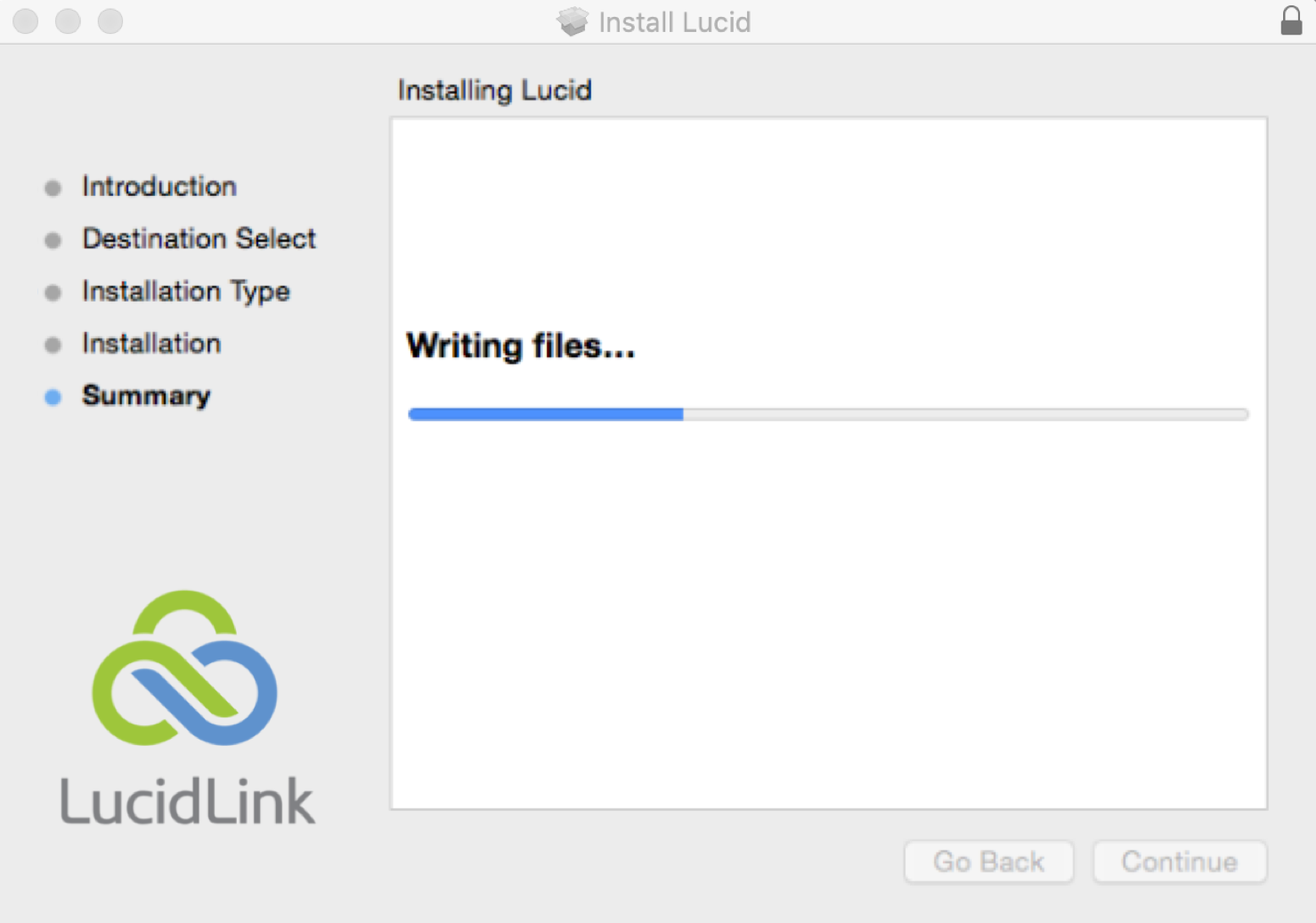 Benjamin Fleischer FUSE for macOS kernel extension must be installed and allowed as a dependency on macOS. Users with strongly secured environments receive a warning to allow 3rd-party driver installation.
Click on the "Open System Preferences" button in the dialog, or if you closed it go to "System Preferences > Security & Privacy > General".
Then click the Allow button to enable the FUSE extension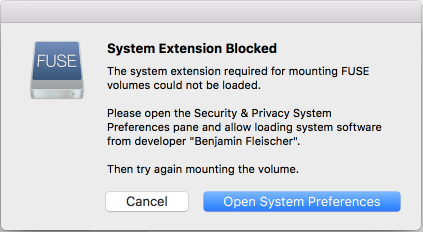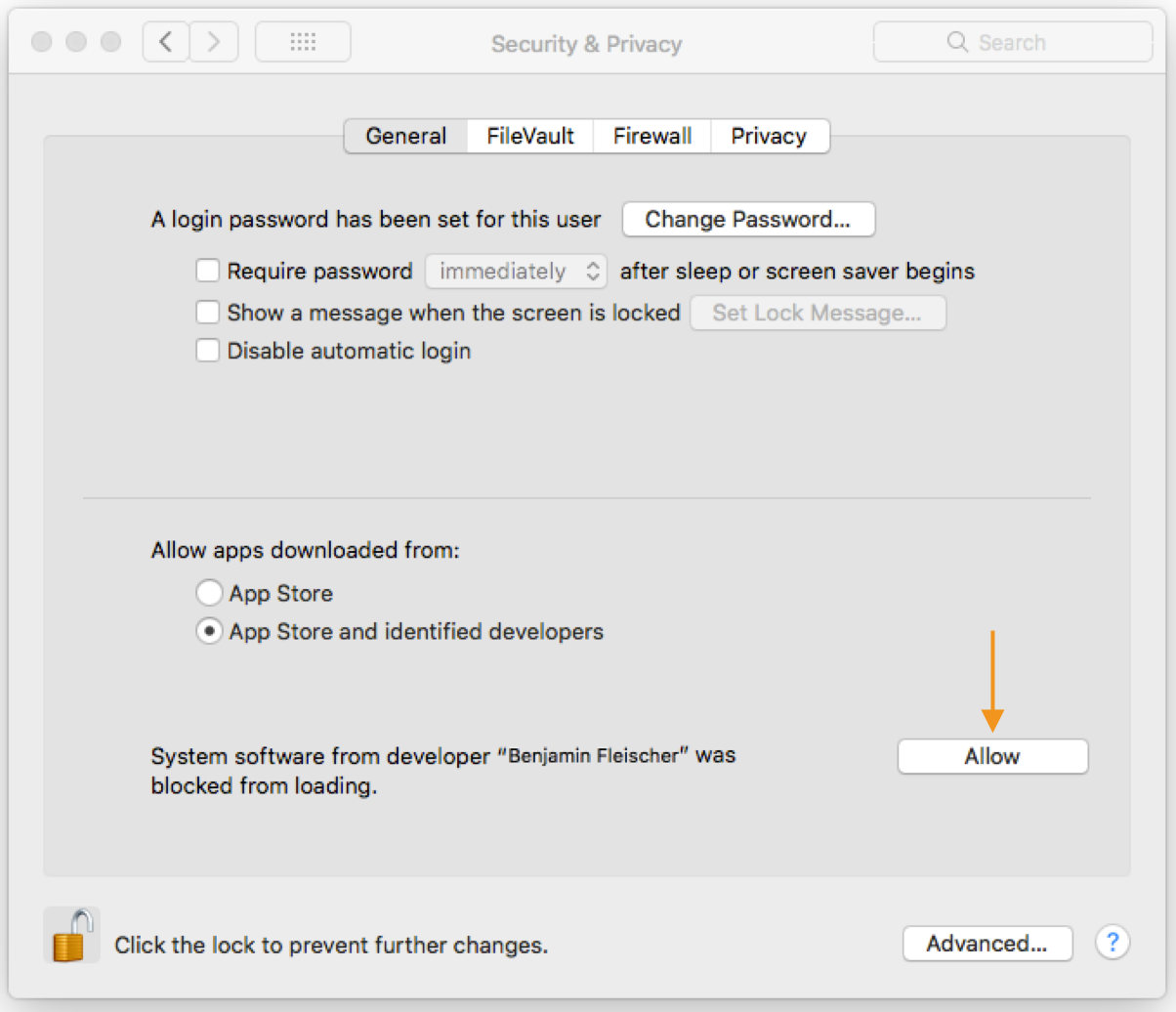 6. Once the installation wizard completes, please review the installation summary and consult our knowledge base articles, and forums and/or create a support ticket in the unusual event of any errors.
When the installation is successful, click 'Close'.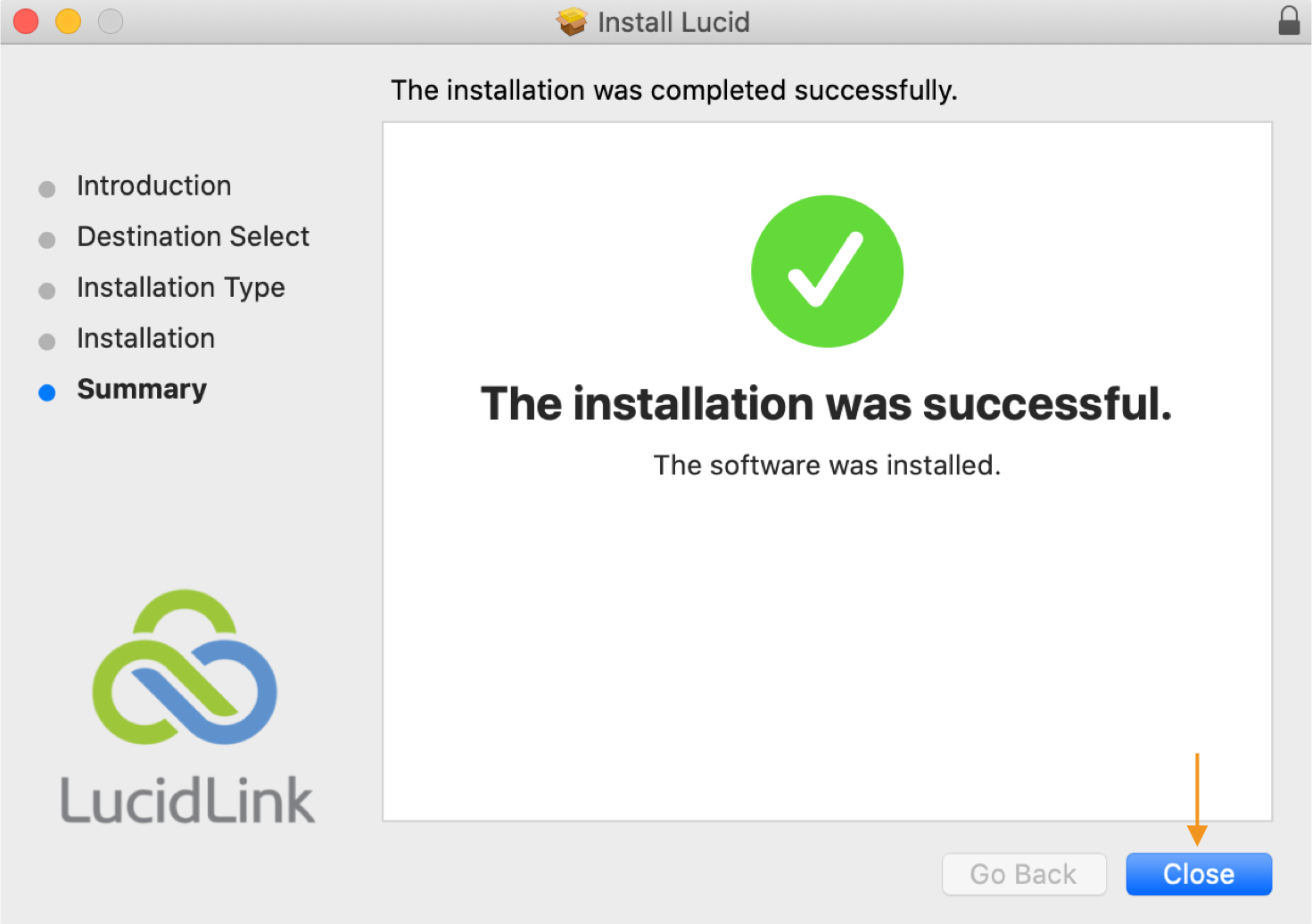 7. LucidLink client will be available from Finder within Applications. Please launch the client and join your Filespace.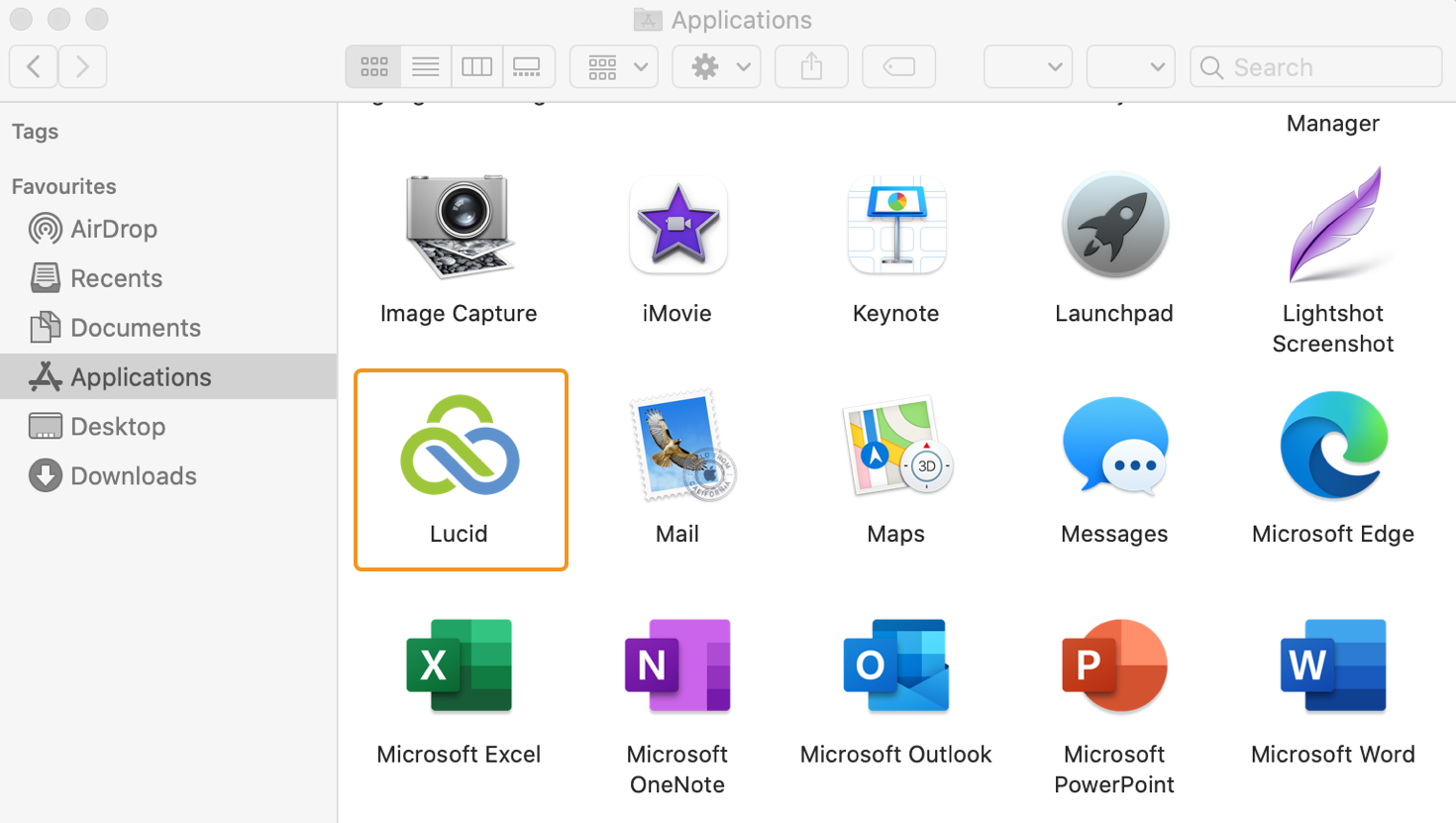 8. Provide a valid Filespace name including your Domain, username (default root), and password, and select 'Connect' to begin.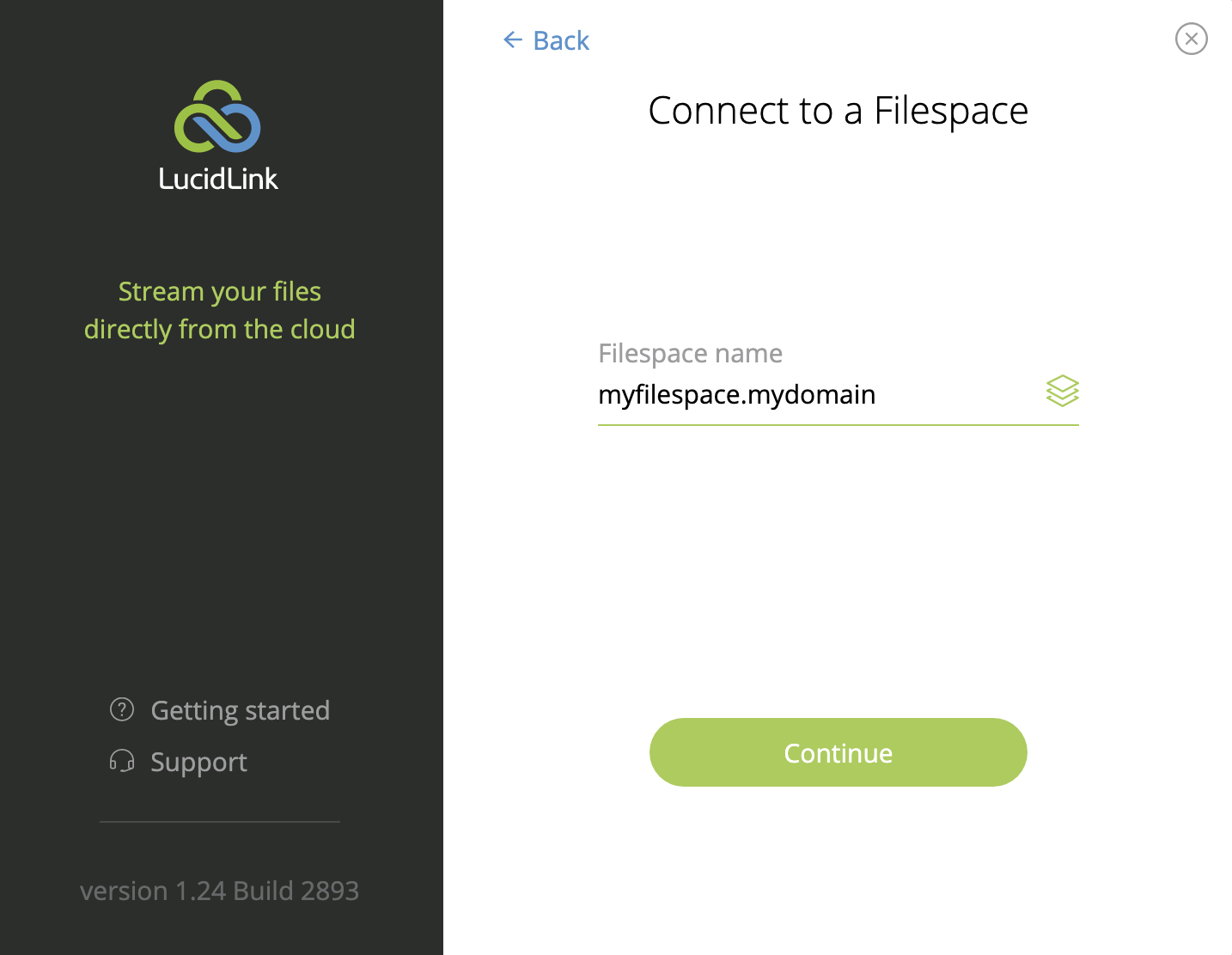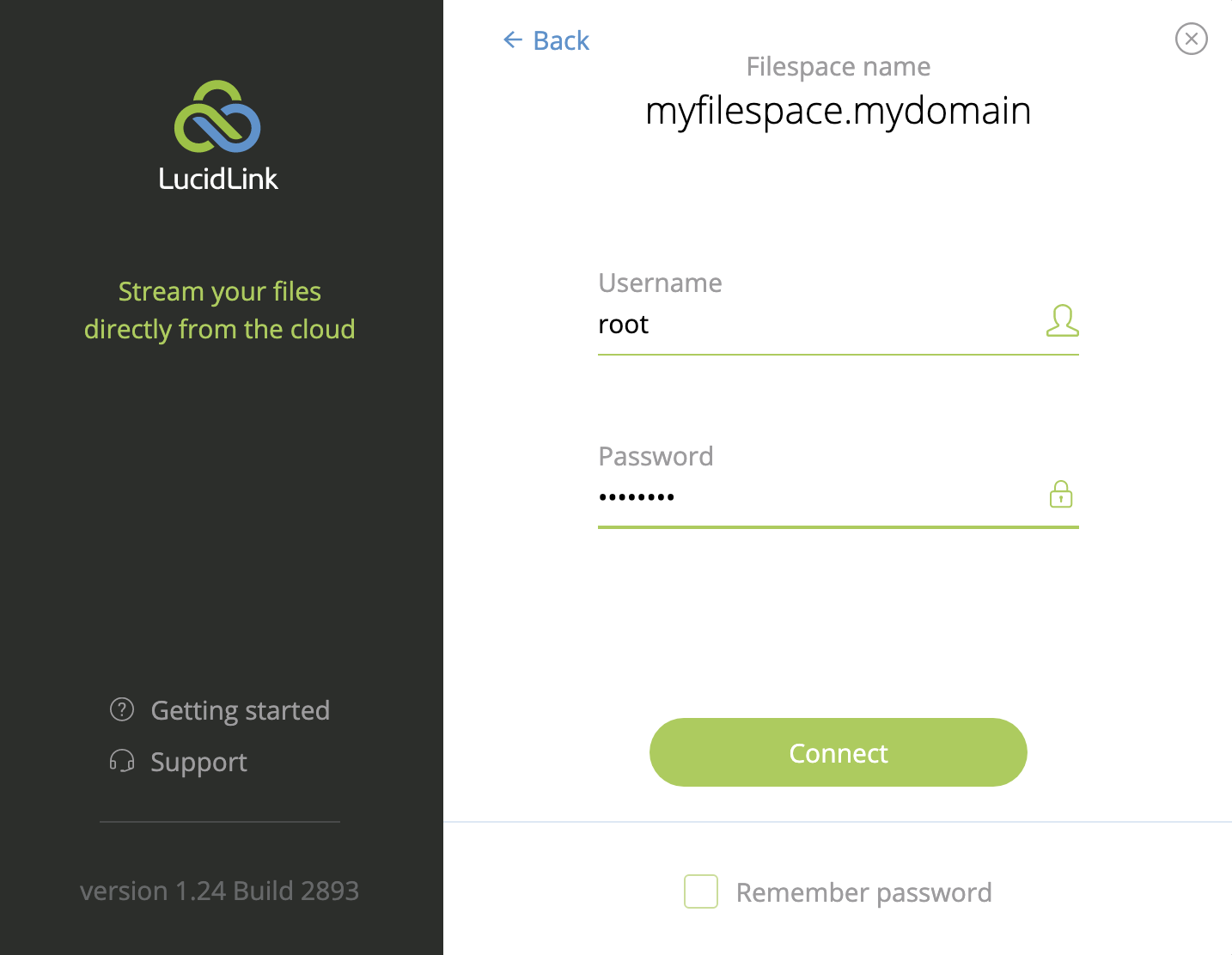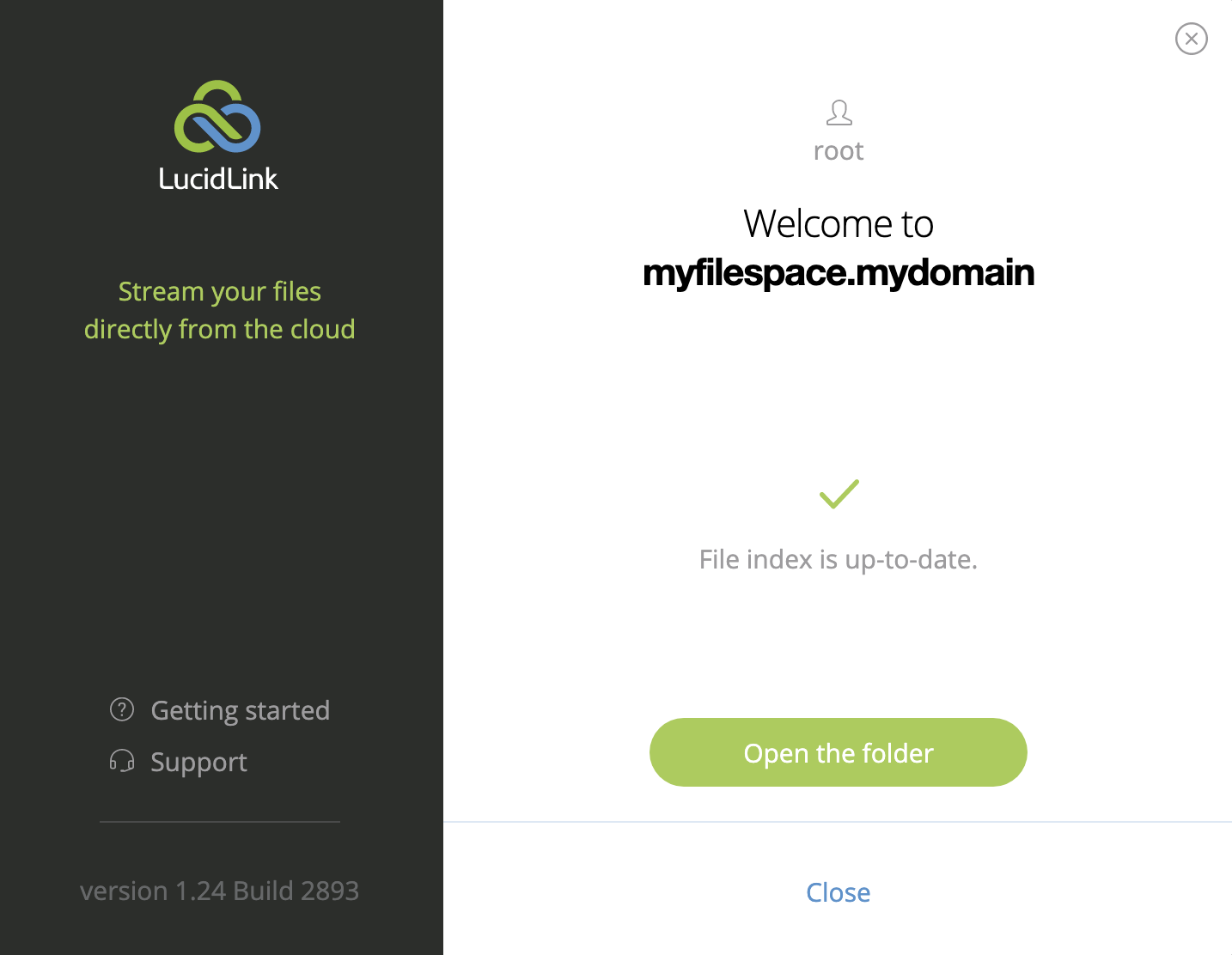 9. Once you have successfully joined your Filespace, you will find your Lucid folder within Finder - should your Filespace not mount please consult Filespace fails to mount macOS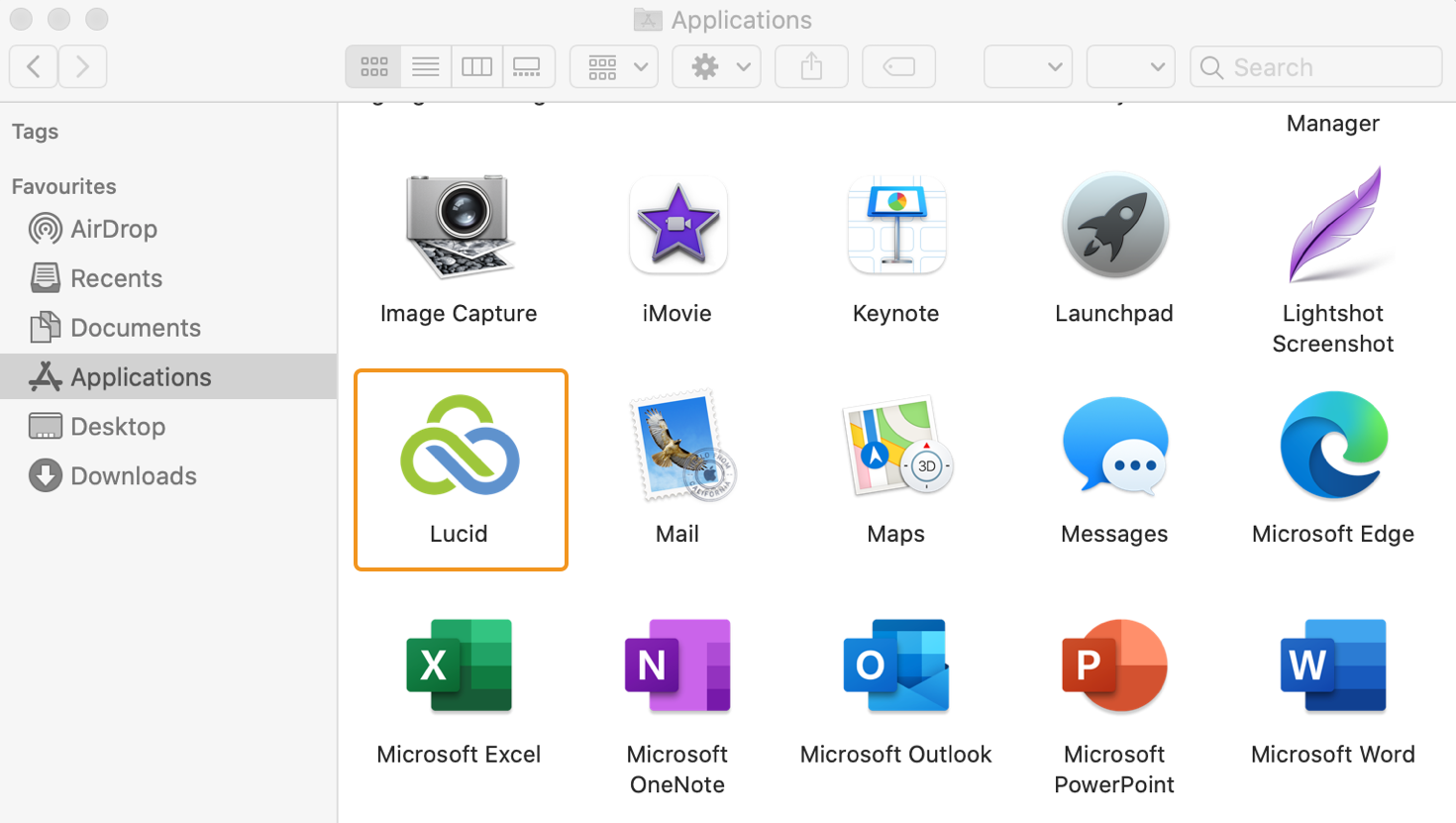 10. Lucid folder is located within the user profile directory. With a mount-point located in 'Favorites' for convenient access.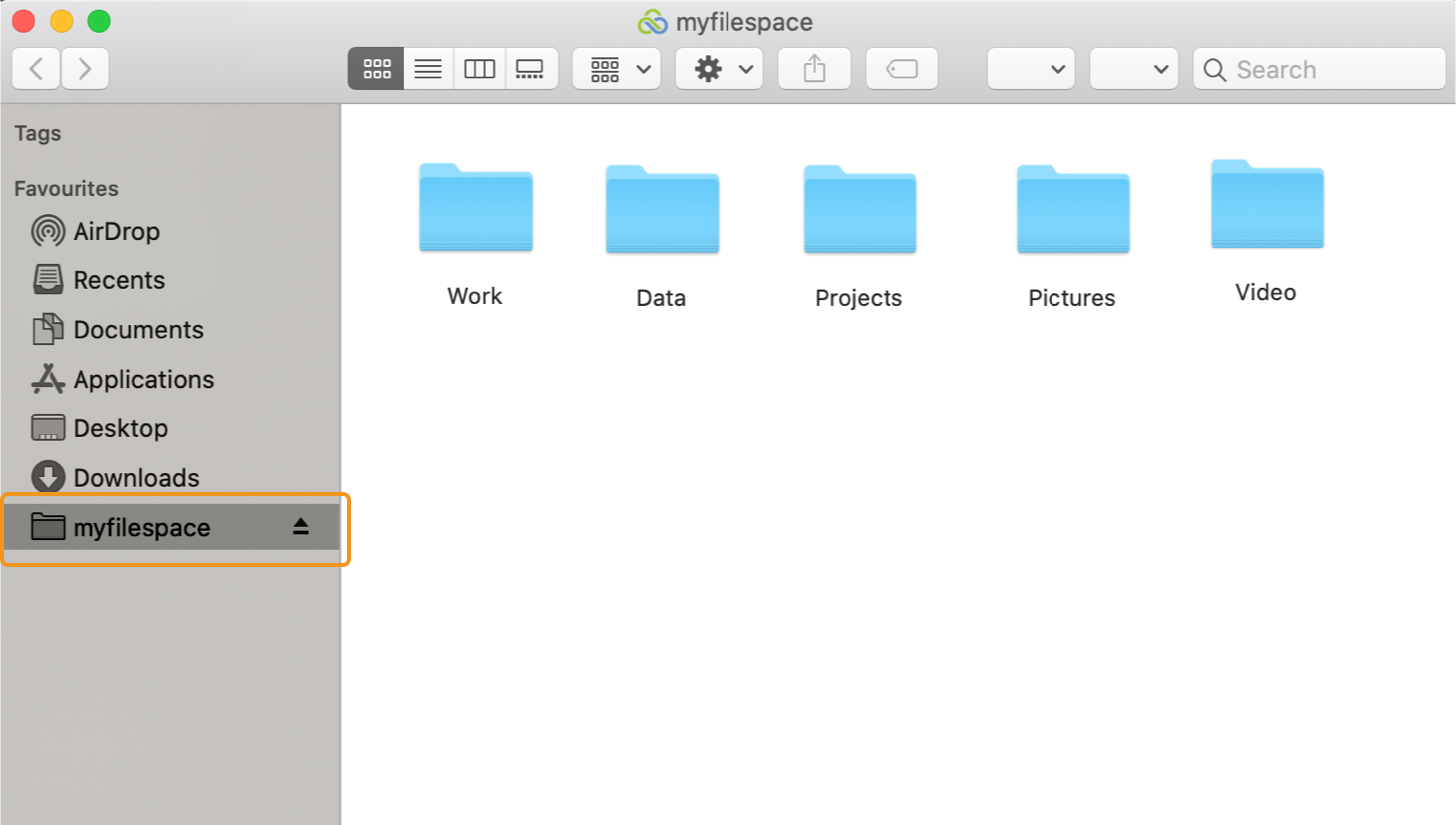 11. An advanced Filespace dashboard is available by clicking on the LucidLink

logo from within the Taskbar. You will find a range of useful metrics, such as remaining upload information.
Here you can also access your snapshots and access our 'Control panel' to administer your users, shares, and Filespace settings.