Filespace user passwords can be changed through the LucidLink client.
Any user can change their password, when they are logged in. Root can change any user password through user management in control panel.
Locate the LucidLink
logo within the Taskbar.
Left or right click, and choose "change password for ...." from the more options menu.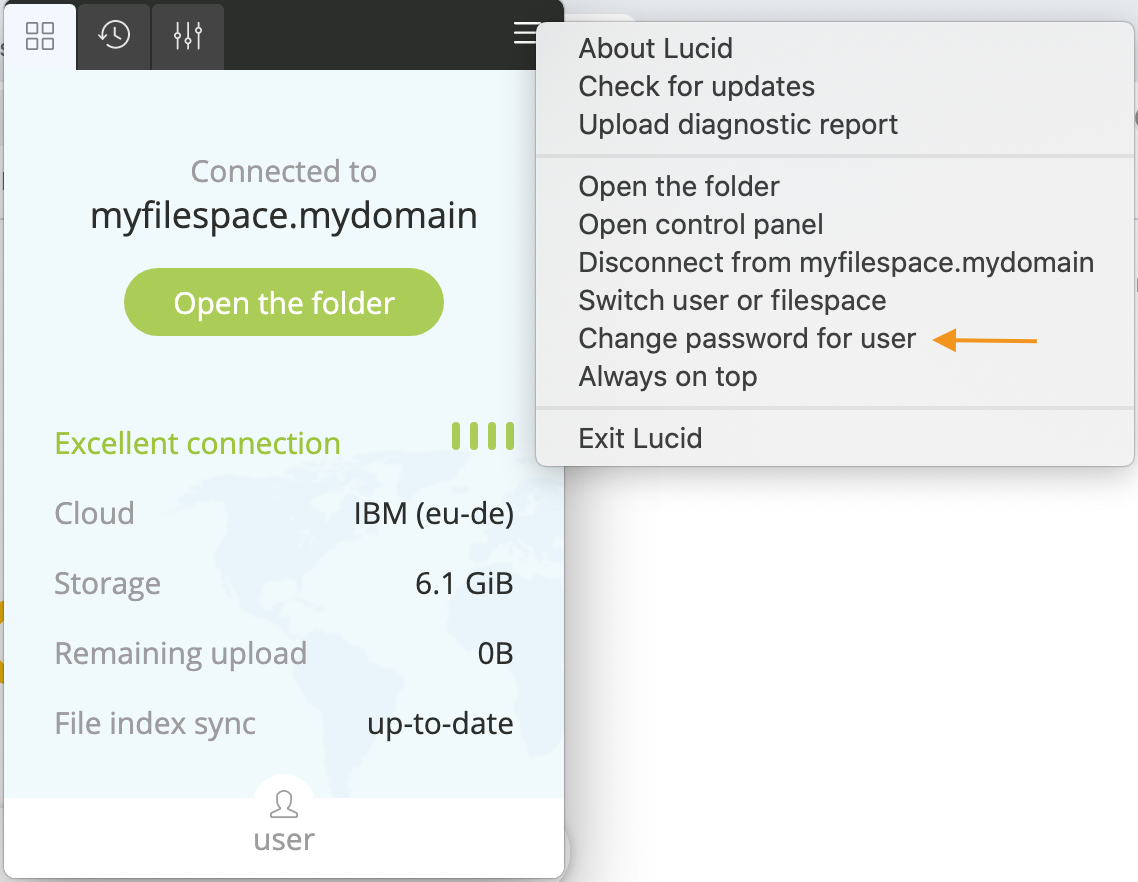 or via our command-line interface.
usage: Lucid password [options]

Change your password

Options:
    --old password           Your current password
    --new password           Your new password
Example:
    Lucid password --old <currentpassword> --new <newpassword>